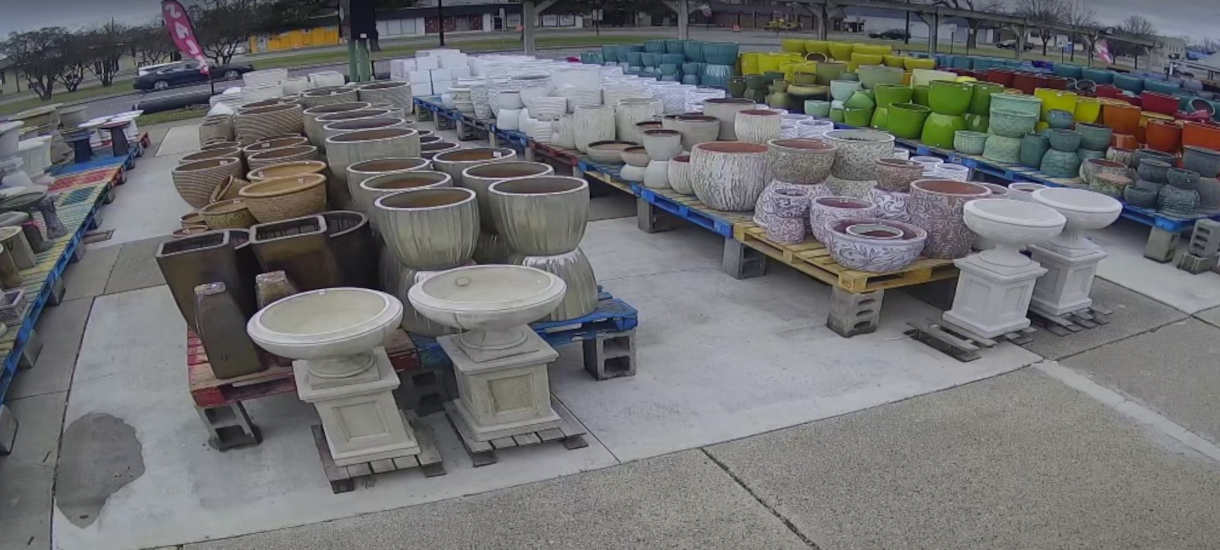 Pottery & Concrete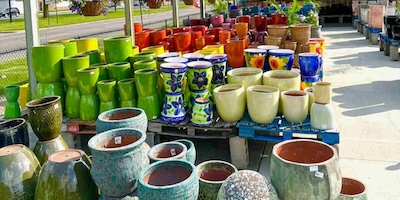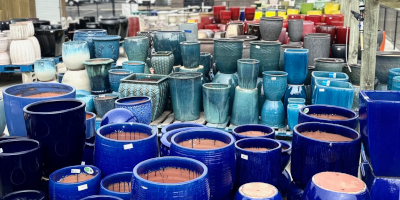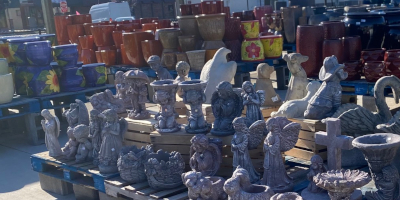 Drew's Garden offers a wide selection of both pottery and concrete pots, sculptures, garden decor and benches. Create just the perfect area, whether you are landscaping a porch, garden, business, entertaining space, or any place that needs that special touch.
Premium products from top names like Michael Carr Designs, David's Concrete Innovations, Henry's Concrete and more offer selection, whimsy, elegance and innovation.

Michael Carr
Each hand–made piece starts with a talented craftsman taking clay and pushing it into a mold by hand. After an initial drying, they remove it with their hands and tirelessly work to smooth each seam and each design element out to give it the sleek shape that you see in each finished product. The piece is dried once again and liquid glazes are applied to the pots by hand and heated within our rustic old–world kilns, giving customers that one of a kind look with each piece. From pots and pottery to statues and garden decor, you'll love the hand–craftsmanship in every piece of Michael Carr designs.

David's Concrete
David's has been producing decorative and practical concrete products for nearly 50 years. Browse a variety of products from statuary to pots, bird baths, benches and accents. Innovative design and amazing detail set these products apart. David's commitment to quality shows in every piece.

Stop by today to browse our huge selection of pottery and concrete pieces. We are happy to assist in selecting the perfect pieces to complement your personal design!